"If you're not online, you're missing a free advertising for your business."
As more people become internet dependent, it's crucial for a business to be where their consumers and clients are. But it can be jarring when there are a lot of things you would need to learn to set up your online profile on top of managing your business' day-to-day operations.
So why should you outsource your digital needs?
1. You have a committed team of experts.
Digital agencies have a good work ethic and a strong dedication to provide the needs of their clients. Since an agency is composed of experts with their experience and knowledge to complete the job you can trust that your digital needs will be met while you focus on the core of your business.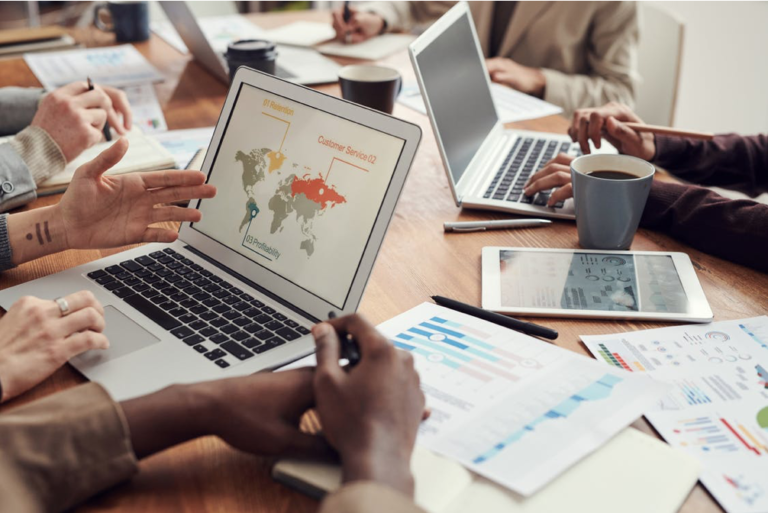 (Image by: Fauxels on Pexels)
When you find a reliable agency that meets your digital needs, you best believe that it will be a long-term partnership. A reliable digital agency does their best to improve your digital presence but also manages your expectation because transparency is the key to a lasting partnership. You also both benefit from this partnership in the long run, you continue to innovate with the agency's expertise and the agency can continue to run their business.
(Image by: Andrea Piacquadio on Pexels)
3. Save cents and reduce risks.
Outsourcing saves your business a lot of money in the long run, think of it as a long-term investment. When you outsource your digital needs with a reliable agency you won't have to spend a lot of time and money in recruiting, hiring, training, and maintaining an employee (that can or cannot be a poor performer).
(Image by: Yan on Pexels)
4. Options. Options. Options!
A digital agency has a lot to offer from Marketing, to Branding and Research, Web and App Development, Public Relations, and SEO among others. But you don't have to get all these! Digital agencies are also flexible and you have the option to partially get only the services you need at a time.
(Image by: Pixabay on Pexels)
Why outsourcing is best for your business?
Because outsourcing your digital needs will save you money and provide you with a more experienced team that works and doesn't waste your time or your money.
An outsourced digital agency makes digital easy for you so you can run your business.